Programs in Bible & Theology
Taught. Trained. Transformed.
Overview
Respect for the authority of God's Word and an emphasis on godliness by being conformed to the image of Christ are hallmarks of the programs at Emmaus. Another key emphasis of the Biblical Studies program is the training to effectively interpret the Bible, whether you choose to study the original languages or English Bible. You will have many opportunities for one-on-one interaction with the faculty who are committed to mentoring students. Whether you plan to continue your education at seminary after graduation, or intend to enter the workforce, the Biblical Studies program at Emmaus will help you meet your future goals.
Are you interested in preparing for full time Christian ministry? Are you seeking a strong foundation in your understanding of the Bible and the Christian faith before you enter the workforce or pursue further studies? If you decide to study the Bible at Emmaus Bible College, you will be making an investment that will pay long term dividends!
The Legacy Bible Faculty Scholarship
The Legacy Bible Faculty Scholarship has been established to honor emeritus faculty members Mr. David Glock, Dr. Jack Fish, and Dr. David MacLeod. Applicants must be pursuing the B.S. in Biblical Studies program as a full time student. Funds are awarded by recommendation of the Bible faculty based on evaluation of the submitted applications.
Loan Repayment Assistance Plan
With the Loan Repayment Assistance Program (LRAP) you can follow your passion to serve the Lord without stressing about post-college debt. The LRAP is a financial safety-net, offered to students in all of our ministry related programs* at no cost to you or your family. For more information on the LRAP contact an admissions counselor at admissions@emmaus.edu or visit mylrap.org/emmaus.
Your Future
With a Bible and Theology degree, you are prepared for ministry in both the local church and para-church ministries. Our students have also found successful employment in fields where critical thinking abilities are necessary. Some examples of jobs and fields where are students have worked are:
Pastor
Teacher
Ministry Work
Nonprofit Organizations
Data Analysis
Social Work
Education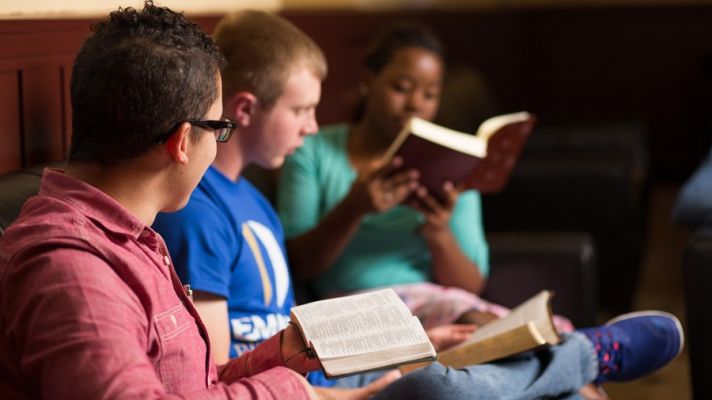 What's Next?