Programs in Computer Studies
Be prepared to work in the technology sector with a degree in computer science or computer information systems.
Overview
Even in the area of technology, the Bible remains central at Emmaus. For example, the ethics taught in our computer security courses have their foundation in the truths of scripture. Our courses and tracks are relevant to today's technology needs and are constantly being improved and refined to keep up with the dynamic world of computer technology. Furthermore, most courses have less than 10 students which enables the instructor to tailor each class to the students' needs including one-on-one coaching.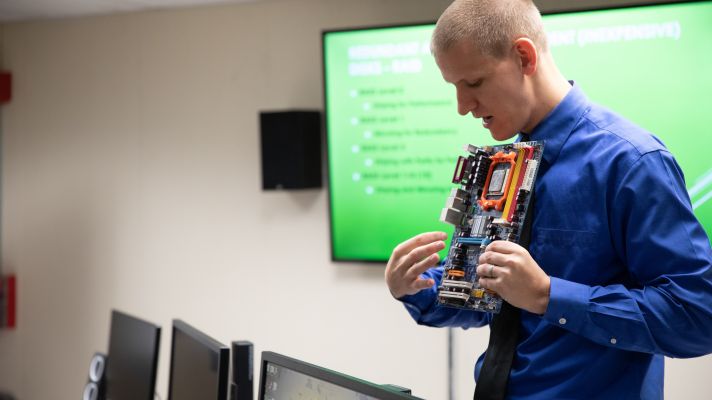 The Computer Studies program purposes to equip students to determine, analyze, and implement the information technology needs of a company or ministry, and to prepare them to take full advantage of technology in their own Bible study and Christian service for the Lord.
Your Future
The Computer Studies program can prepare you for a variety of jobs in the technology sector, including:
Software Design, Development, Engineering, Testing
Web Design, Development, Engineering, Testing
Database Design, Development, Engineering, Testing, Management
Network Design, Development, Engineering, Testing, Administration
Systems Administrator, Engineer
Network Security Administration
Information Security Officer
IT Specialist
Computer Scientist