Academic Experience
At Emmaus, we purpose to prepare and equip you not only for your future career but for your life as a Christian as well. With devoted faculty members who are intent on investing in their students both academically and spiritually and a staff that works to create an environment conducive to learning and spiritual growth, Emmaus relentlessly pursues its mission "to glorify God by educating and equipping learners to impact the world for Christ through faithful and effective service in their ministries, professions, and communities."
Faculty Relationships
Part of the Emmaus Experience is the opportunity to develop strong, lasting relationships with many of your professors. Through interactions in the classroom, the dining hall, or their homes, our faculty purpose to invest in the lives of our students both academically and spiritually!
Bible & Theology Core
At Emmaus, every student studies the Bible. Whether you are majoring in Bible and Theology or you are in one of our many professional programs, our Biblical Education core prepares you for your career and your life as a Christian!
Ways to Study
We offer a variety of ways to receive an Emmaus education.
Dubuque Campus
Take classes on the Emmaus Bible College campus in Dubuque, IA.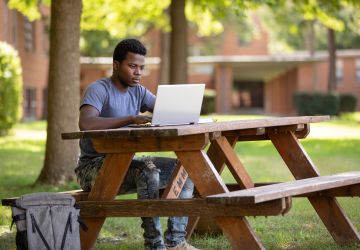 Global Campus
Choose from a variety of Emmaus programs offered 100% online.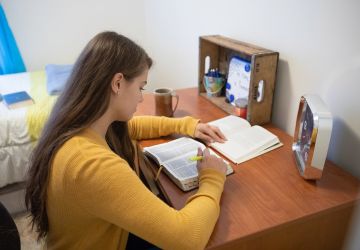 Courses for High Schoolers
Get a jump start on your college education by taking Emmaus courses while in high school!
Next Steps
Get started on your education at Emmaus!