CHRIST-CENTERED EDUCATION UNCOMPROMISED BIBLICAL TEACHING VALUABLE PROFESSIONAL DEGREES
Educating & Equipping Learners to Impact the World for Christ
Are you ready to get started?
Take the first step towards your Emmaus education and apply now! Our admissions staff is ready and eager to help you through the whole process.
What makes us different?
Preparation for Life
We not only prepare you for your future career, we facilitate your spiritual growth through uncompromised biblical teaching and by creating opportunities to develop and nurture lifelong relationships with friends and mentors.
"Emmaus equipped me for life beyond graduation. I am grateful I was able to be educated about the business world through the lens of biblical teaching. I was able to obtain a full time job before I graduated because my employer saw that Emmaus turned out thoughtful attentive students who would bring honesty and personal connection to the workplace."
"I started off my college career at a huge university on the east coast, and after transferring, I woke up grateful everyday that I was getting my education at Emmaus. The professors know you more than just by your name and studying under their knowledge and wisdom, kindness and compassion, and love for the Lord is such an honor and blessing. The Counseling and Psychology department allowed me to grow not just in my knowledge but in my heart for the Lord to discover my passion: working with others for the glory of God."
"My years at Emmaus were some of the most enjoyable and rewarding years of my life. Not only was I able to learn more about my future career, but I was also able to enjoy learning more about God's word. The faculty members were very personal and gave much care and attention to the students in the education program."
The Emmaus Experience
The tight-knit community of students, faculty, and staff at Emmaus allows for a wealth of opportunities to develop long-lasting, meaningful friendships and mentorships. Whether it is sharing a meal with faculty and staff, studying scripture, spending time in prayer and service with the fellow students in your Growth Group, or participating in campus-wide events organized by student government, there are countless opportunities to build valuable relationships that you will never forget.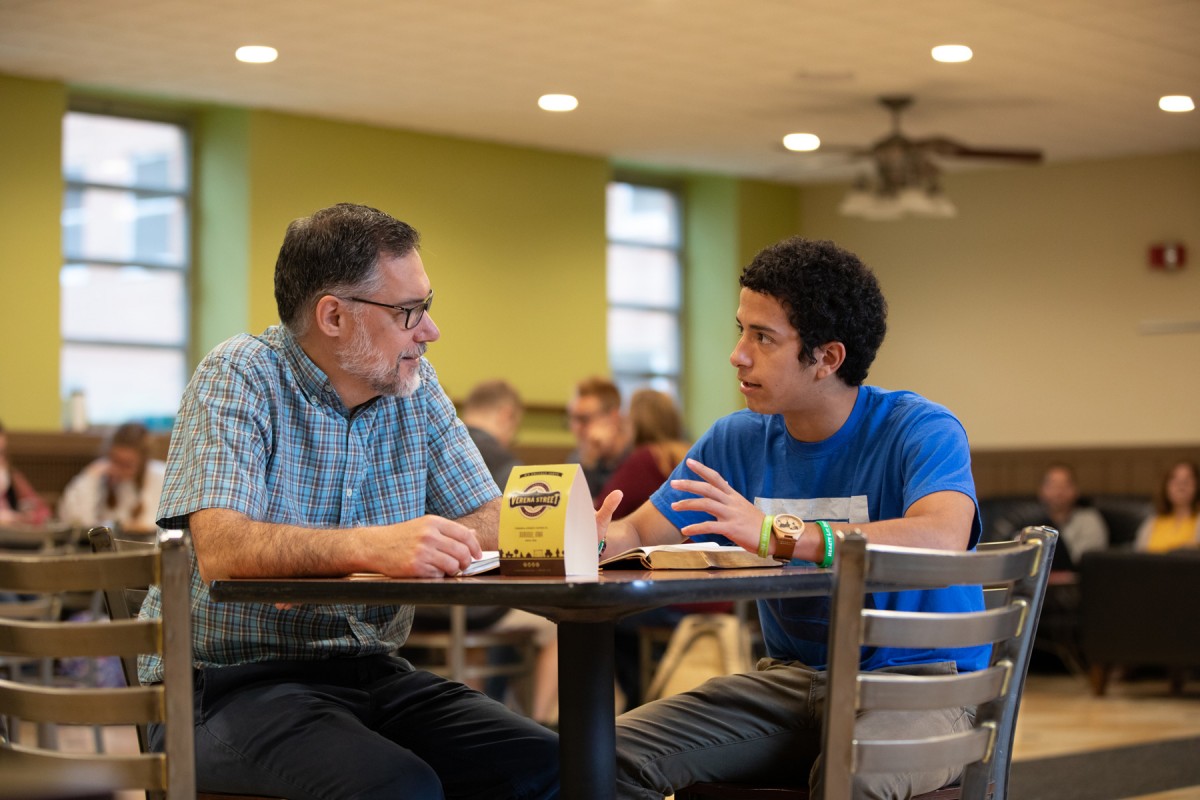 Start your Emmaus Journey
We'd love to get to know you! Get in touch, schedule a visit, or just go ahead and apply!