Business Administration Major
Business & Technology Department
Overview
Business Administration is a four-year program designed to provide graduates with a thorough understanding of current business principles and practice rooted in a biblical worldview, thus preparing them to operate effectively as business leaders in commercial and non-profit settings.
Student Learning Goals
In addition to meeting the Bible/Theology major outcomes, the student will:
Develop a thorough understanding of fundamental business principles.
Acquire the skills and dispositions needed to enable sound business practices.
Develop awareness of current business issues and trends and how to effectively operate in a global and changing environment.
Develop a philosophy of business that incorporates a biblical worldview.
Evidence the ability to operate as business professionals in a variety of settings—commercial, non-profit ministry, and cross-cultural.
Program Learning Outcomes
The student will:
Demonstrate foundational knowledge in functional areas of business.
Demonstrate ability to work effectively in a team situation.
Demonstrate communication skills in a professional context.
Demonstrate use of critical thinking skills in a business and organizational context.
Demonstrate an ability to integrate biblical concepts with business knowledge and practice.
Program Admission
Complete the freshman year at Emmaus with a minimum cumulative grade point average of 2.0.
Declare intent to pursue a major in Business Administration.
At the beginning of the sophomore year, apply for entrance into the Business Administration program.
Pay all applicable fees for this major as determined by the Business office and published in the annual statement of fees.
The Business program will consider up to 18 transfer credits in business, subject to review of grades and course descriptions. The following courses must be taken at Emmaus:

Business Ethics (BUS 210)
Organizational Behavior (BUS 301)
Principles of Management and Leadership (BUS 425)
Business Policy and Strategy (BUS 410)
Business Internship (BUS 485)
Program Requirements
Complete a minimum of 125.5 semester credit hours.
A 2.0 cumulative grade point average and a passing grade in all required courses.
A minimum of 60 semester credit hours must be earned at Emmaus.
Complete the general graduation requirements listed in the Academic Life section of the catalog.
Meet course requirements in the following areas:
Bible/Theology (30.5 credits)
Old Testament Survey 1 (BT 102)
Old Testament Survey 2 (BT 104)
New Testament Survey (BT 106)
Introduction to Biblical Interpretation (BT 120)
Survey of Doctrine (BT 151)
Biblical Hermeneutics (BT 220)
Praxis of Interpretation (BT 320)
Biblical and Practical Theology of Transformation (BT 352)
Two of the following Theology Electives (6 credits):

God, Creation, and Sin (BT 221)
Christ, Holy Spirit, and Salvation (BT 321)
Church and Final Things (BT 331)

Servant Leader Training Seminar (CCS 115)
Servant Leader Training (CCS 120)
Chapel (CCS 110)
Business Administration (45 credits)
Financial Accounting (ACC 110)
Managerial Accounting (ACC 210)
Global Business (BUS 102)
Introduction to Management Information Systems (BUS 240)
Business Ethics (BUS 201)
Human Resource Management (BUS 220)
Organizational Behavior (BUS 301)
Principles of Finance (BUS 310)
Business Policy and Strategy (BUS 410)
Business Law (BUS 420)
Principles of Management and Leadership (BUS 425)
Business Internship (BUS 485)
Business Electives (6 credits)
Principles of Global Marketing (MKT 121)
General Studies (38 credits)
Fundamentals of Speech (COM 112)
Business Communication (COM 230)
Fundamental Computer Literacy (CS 101)
Macroeconomics (ECN 201)
Microeconomics (ECN 205)
English Composition (ENG 101)
Introduction to Literature (ENG 102)
Transitions Seminar (FND 101)
Senior Seminar (FND 410)
Western Civilization 1 or 2 (HIS 131/132) or American History 1 or 2 (HIS 235/236)
Christian Life and Worldview* (HUM 111)
College Mathematics (MAT 140)
Introduction to Statistics (MAT 160)
Introduction to Human Biology and Lab (SCI 241/242) or Introduction to Earth Science and Lab (SCI 230/231)
*meets Bible-Related requirement
My time at Emmaus, studying in the business department, was both rewarding and impactful. Not only did I receive an education that was incredibly valuable, but I also received an immense amount of care and intentionality from my professors that I know is a byproduct of the values Emmaus holds. I'm so grateful for the biblical worldview that pervades each class and informs the way we approach business.
Ben Jason
Talent Director at Chick-Fil-A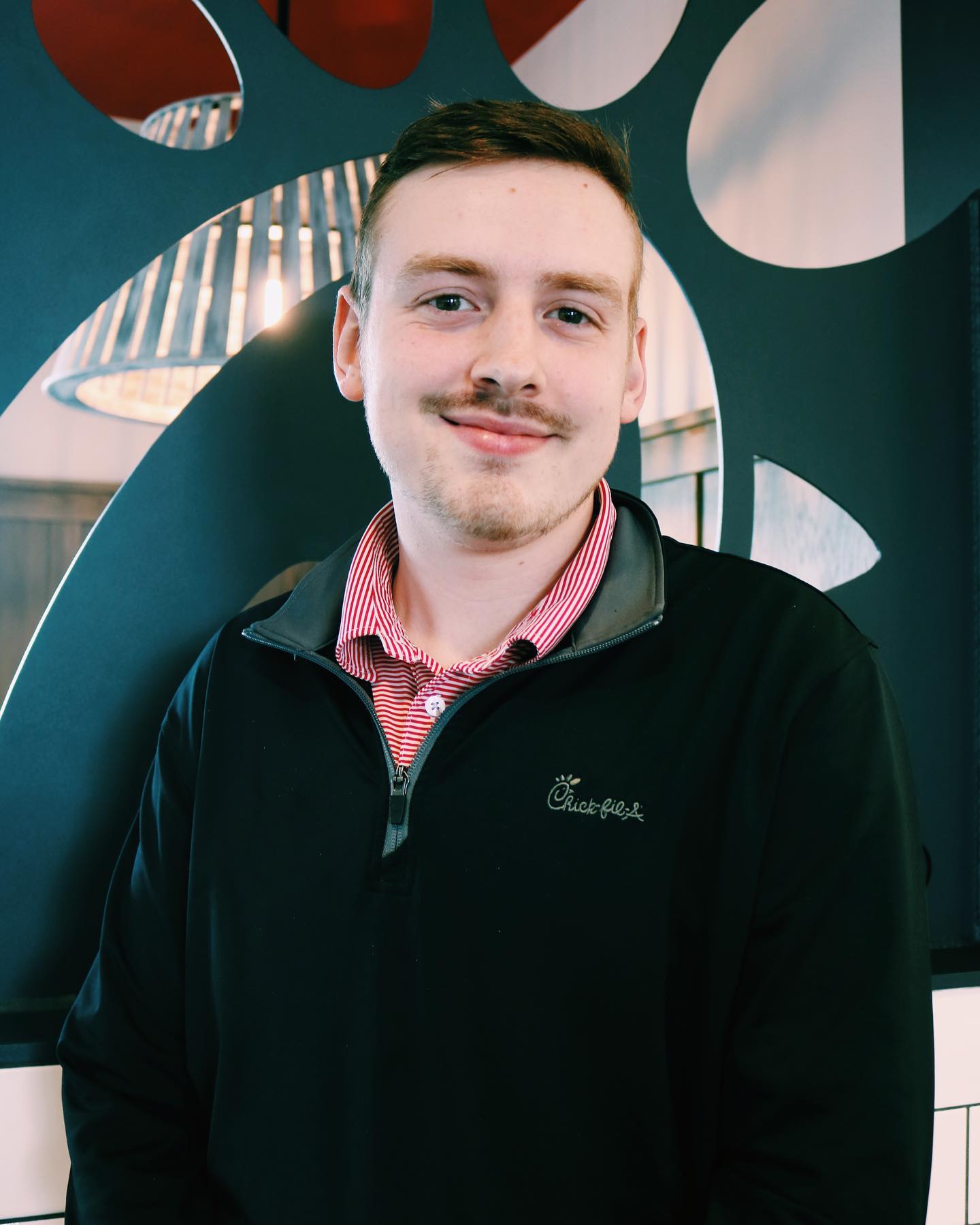 Program Planner
Get a more detailed look at the 4 year course plan for the Business Administration major.